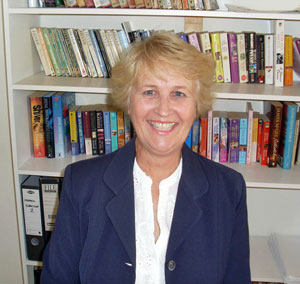 Our family were all born in New Zealand and now live in Australia.
Nobody in my family was a circus acrobat nor were they dull ciphers – just "normal" – whatever that is.  I wasn't necessarily encouraged to read avidly and write hundreds of stories.  Did that all on my own.  I was lucky enough to win several competitions.  In fact I won a pony once but my parents encouraged me to take the substitute prize.  After all, there's not a lot of room in utopian suburbia for a pony.  After attending teachers' training college (where they encouraged my writing) then teaching for a year, I decided that unlike the rest of my family I was not cut out for the teaching sturm und drang.  So I worked in legal offices, first as a secretary then later as a legal executive.  During this time I managed to accrue a startling number of useless qualifications such as a radio announcer's certificate, a diploma in journalism/creative writing, the major part of a Diploma in Business, and even part of a Bachelor of Arts degree and an Interior Decorating diploma. 
Then…light bulb!  At the age of 51 I finally discovered what I REALLY wanted to do (late bloomer) and entered the recruitment industry.  My timing has always been out of kilter.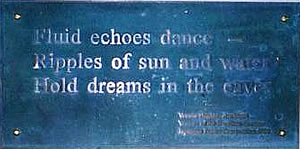 If you go to the Hamilton Gardens in New Zealand and wander through the Japanese Garden there, you will see a bronze plaque with a haiku engraved on it describing the peacefulness of that environment.  It was written by yours truly.  Every now and again someone phones me up and says, "By the way, I was in the Hamilton Gardens the other day and I saw a poem by a Vonnie Hughes.  Is that you?"  Mmm, I mumble, because in truth that haiku took only a very few minutes to write.  Poetry comes much more easily to me than novel writing, but I kid myself that the experience with poetry writing keeps my words economical and apposite.
As far as novels go, I'll stick to writing Regency historicals and contemporary suspense.  I love the intricacies of the social rules of the Regency period and the far-ranging consequences of the Napoleonic Code.  And with suspense I can give free rein to my interest in forensic matters and the strong convolutions of the human mind.
And I'll probably write until the day I die.  Like many writers, some days I hate the whole process, but somehow just cannot let it go.
****
You can also find me at...
http://vonniehughes.blogspot.com
http://www.facebook.com/VonnieJHughes
http://www.goodreads.com/user/show/5605111-vonnie-hughes
vonniehughes@gmail.com